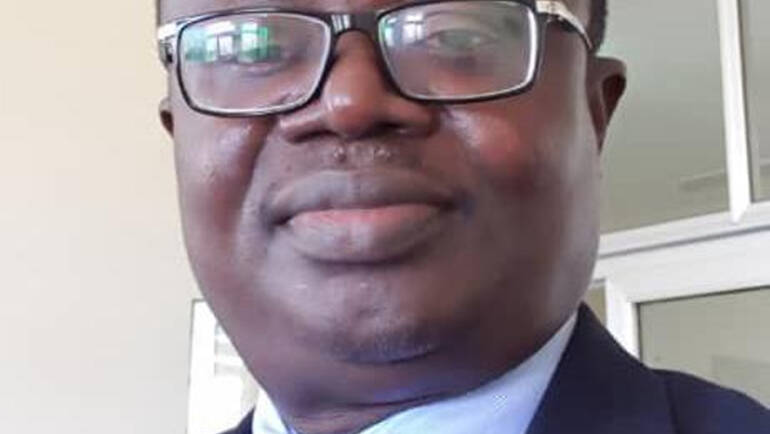 Dr. Samuel Antwi Oppong
Board Member
Brief info
Dr Samuel Antwi Oppong, Consultant Obstetrician and Gynaecologist with over 17 years' industry experience in the management of complicated pregnancy and delivery. He has practiced at various district, regional, private and tertiary level hospitals in Ghana and beyond.
Dr S. A. Oppong attended Anum Presbyterian Secondary school at Asuogyman district in the Eastern region for his O-level certificate and then to Ghana Secondary Technical school (GSTS) in Takoradi for his A-level. He attended the University of Ghana Medical school and qualified as a doctor in the year 2000. After housemanship at the Korle-bu Teaching hospital (KBTH), he worked as a medical officer at the then Central Regional hospital in Cape Coast (now Cape Coast Teaching hospital) until 2004 when he returned to Korle-bu to start his specialization training in Obstetrics and Gynaecology. He graduated in 2009, as the overall best graduating fellow in Obstetrics and Gynaecology from the West African College of Surgeons. After working with KBTH for four years as a senior specialist in Obstetrics and Gynaecology, he joined the University of Ghana Medical School as a lecturer in 2013 and was promoted to senior lecturer in 2017. Currently he is the head of Department in Obstetrics and Gynaecology for the University of Ghana Medical, and a consultant Obstetrician/Gynaecologist at the Korlebu Teaching hospital.
In addition to clinical work and teaching, Dr Oppong is a physician scientist with extensive research experience in high risk obstetrics especially in the areas of sickle cell disease in pregnancy, hypertension and diabetes and difficult labour and delivery. Dr Oppong is the leader of one of the largest clinic for pregnant women with sickle cell disease in the world. His work has transformed the way pregnant women with sickle cell disease are managed in Ghana and many parts of the world. His research work has been published extensively in reputable scientific journals and the news media, including publications in the New York Times and the Forbes Magazine
He is Married to Stella and they have three teenage children.